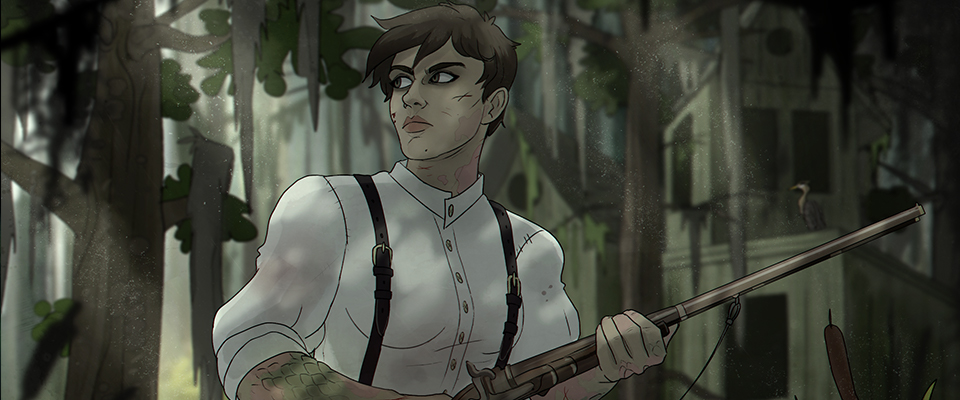 Backwater: A Southern-gothic Horror TTRPG
Less than 12 hours to support the Backwater TTRPG Expansion!
---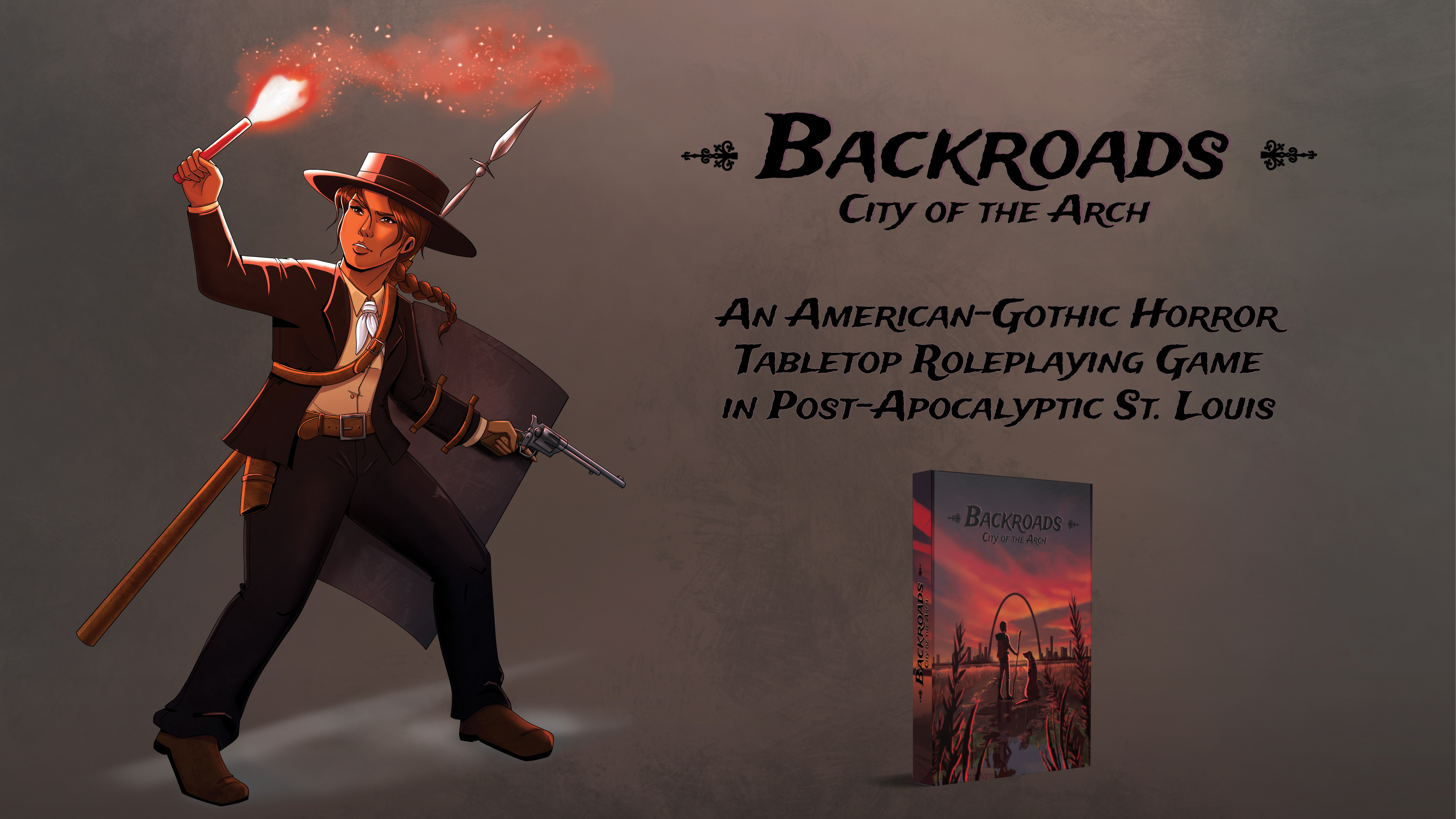 Welcome to St. Louis, the City of the Arch.
Beyond Backwater and the border of the American Lands lies the City of the Arch, a diamond in the rough and a trove of Old World artifacts for those who wish to strike it rich, uncover lost technology, or shed light on this nation's catastrophic history. Drawing curious researchers, skilled prospectors, and desperate scavengers from across the continent, the ruins of the old city are a vast urban jungle, crawling with danger but promising a fabulous wealth of knowledge, technology, and antiquities—for those who survive. Are you willing to risk it all, scavver?
Backroads: City of the Arch is the first expansion for the Backwater: Southern Gothic Horror tabletop roleplaying game. It describes the Outskirts of a post-apocalyptic America, which spans from Arkansas to the Great Lakes including the ruins of an abandoned St. Louis. This expansion is over 250 pages and focuses on exploration, over-land and under—beneath the City of the Arch. It includes new setting information, hexcrawl rules, and an adventure module, as well as new gear, animal companions, and monsters. It also includes new character options, including new archetypes, origins & ideals, traits, and ability modules.
Less than 16 hours left! Help us hit stretch goals!
We hit our goal of $7,000! We've added some stretch goals to the page, and the nice thing about these stretch goals is that... well, everyone who selected a pledge tier will get them. These stretch goals increase the value of your pledge, and they bring you into the design process as well, such as with selecting new monsters for the game. You can find more info on the Kickstarter!
Stretch goal 1. $8,000: Bonus Art + Backers pick a Bonus Monster.
Stretch goal 2. $8,500: Bonus Adventure (PDF) + Backers Pick a Bonus Monster
Stretch goal 3. $9,000: Solitaire Adventure + Solo Journal Game (PDF)
Stretch goal 4. $9,500: Backroads Short-Fiction Piece (PDF)
Stretch goal 5. $11,500: Short-Fiction Collection (PDF)
Get Backwater: A Southern-gothic Horror TTRPG